The. Dog. Likes.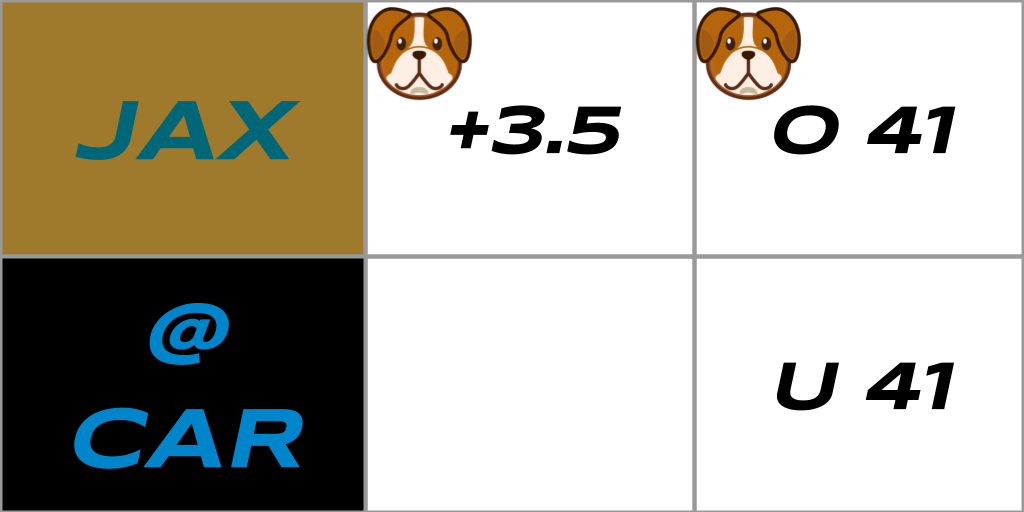 Grrrrr! Am I rearin' to go for this one.

The Dog
If I could know the answer to one question this week it would be; "A battle of the cats, Jaguar or Panther? Who ya got Mike Leach? @MikeLeach"
Is Nard Dog ready to roll again this week? YES.
Is Gardener Minshew 2 ready to roll again this week?
Jags get 20 pts on the scoreboard just for Minshew waking up Sunday morning.
Onto the Panthers outlook. Jags will be the best defense that Kyle Allen has gone up against in his 3rd career start; I don't see him solving this puzzle.
McCafferey will with all his might try to put up a fight in this one and keep it close, but ultimately the Jags are out for blood and come out on top in this one.
The Pick
Don't miss the picks. Follow me on twitter or reddit or BOTH!
JAX +3.5 
OVER 41