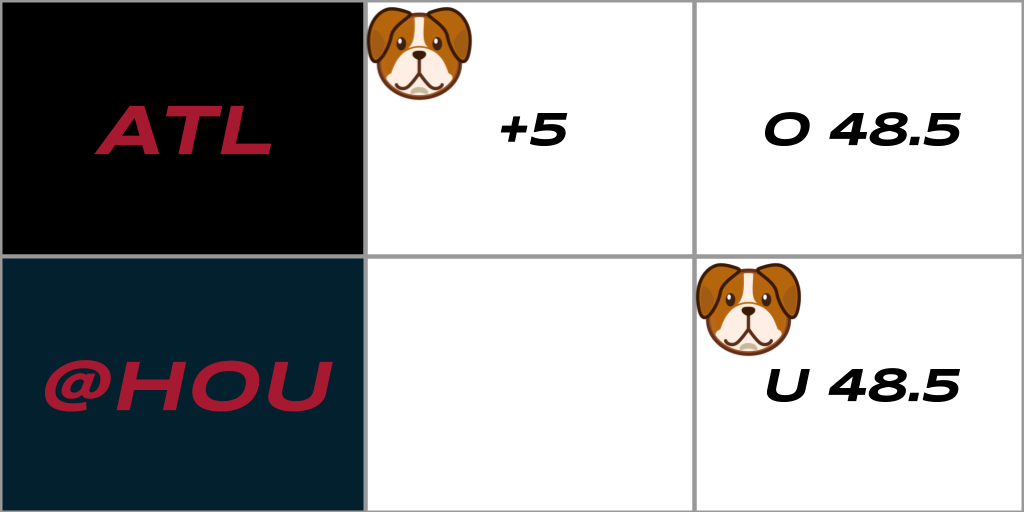 I've heard a lot of talk over the past two weeks about how The Falcons are done. They peaked halfway through The Super Bowl and haven't been pointing up since.
Know what The Dog did even before that? I said the Texans are done.
Ever since The Texans let The Jags come into Houston and beat them (even though through some video technicalities Houston did get the W) I drew a big fat line through The Texans.
Atlanta is near the bottom of the league in sacks, but that should change this week as Deshaun continues to be among the most-sacked QBs in the league.
Karma is working against the Texans in this game that is sure to be a fair mix of awesome WR play and hot-garbage. I say it'll be close and we take the points.
The Pick
Don't miss the picks. Follow me on twitter or reddit or BOTH!
ATL +5
UNDER 48.5
One Woof