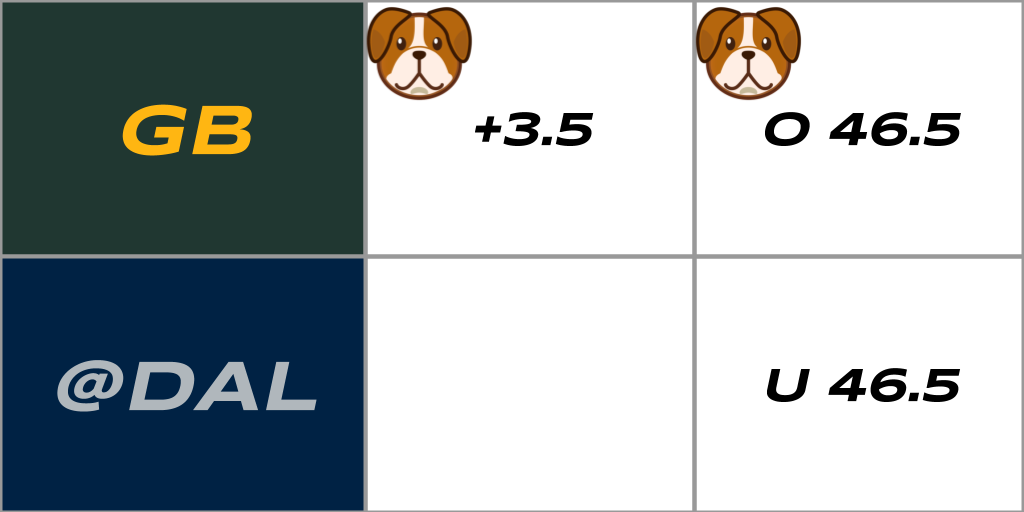 Both teams coming off a loss. And, both of these teams were on The Dog's All-Sad team last week where the Dog Pound Picks went 0-5.🐶 🗑🔥
I'm keeping this one simple. Both teams need to rebound and Vegas has this a pickem' on neutral site.
The simplest way to think about NFL football is to look at the quarterbacks. It's the most important position in sports, and only one of these teams is sporting one of the best of all time.
Dak is playing out of his mind, and Jerry may have to make him the highest paid player when it's all said and done. But he is not Aaron Rodgers. 
Despite all the crap he gives us as a person, his talent is undeniable and I'm going to ride him to the bank this week. 
After Dallas embarrassed themselves in NO, I don't expect a rebound. I expect teams to play the Cowboys just like the Saints did. No way I'm betting against Rodgers in this one. 
It just missed the Dog Pound. Who has a charger so I can plug in my phone to place this bet?
The Pick
Don't miss the picks. Follow me on twitter or reddit or BOTH!
GB +3.5
OVER 46.5
Three Woofs