Have you ever talked to a dog and they tilt their head in confusion?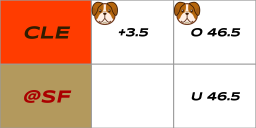 That is me right now. I am a confused dog.
Both of these teams are big question marks.
The Niners are sporting an 3-0 record, but the world (including me) aren't ready to believe it. I'm not writing them off. When it comes to yardage per play they are top 5 on both sides of the ball. But do those stats matter when they came against The Bucs with Old Jameis, The rebuild Steelers, and the dog-poop Bengals?
Doggy don't think so.
The preseason Super Bowl Champion Browns are icing all bruises from reality smashing them in the face. Surprise win against the Ravens (another question mark) and a surprise loss against the Titans to start the year. Bone headed coaching calls. Am I ready to say I believe in my fellow Dawg Pound?
Doggy don't think so.
All of this and I have no trends here. Who will be my friend with no trend?
Browns 2-2 ATS. Browns 2-2 OVERs and UNDERs
Niners 2-1 ATS. Niners 1-2 OVERs and UNDERs
Look. I'd stay away from this one unless you're trying to win it all back Monday night. It'll be close, take the points.
… Which I probably will be. So, who's putting this pick in for me? My phone is dead!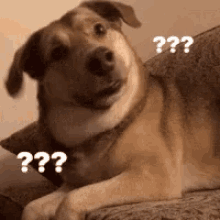 The Pick
Don't miss the picks. Follow me on twitter or reddit or BOTH!
CLE +3.5
OVER 46.5