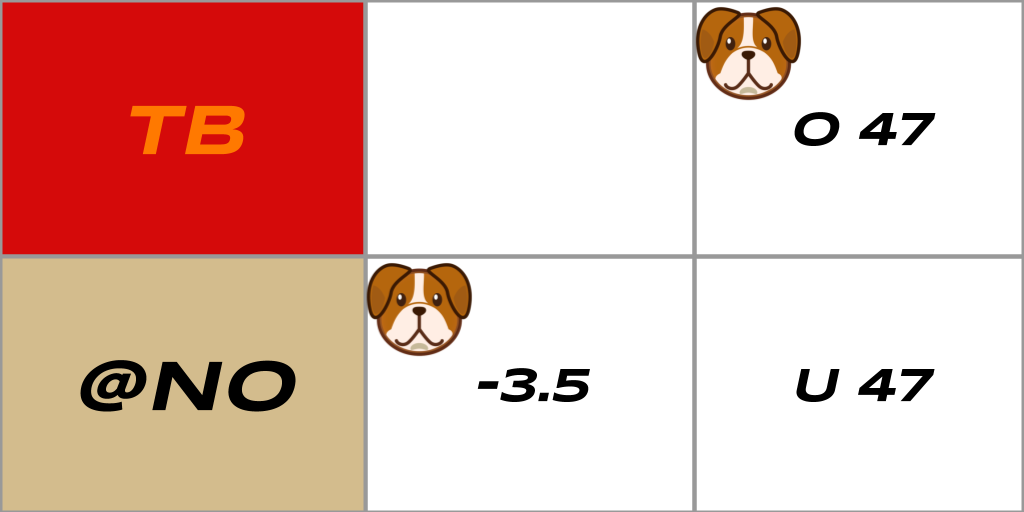 Holy Buccaneer-oly!
Jameis finally realized he's playing for his next contract (and likely his career as an NFL starter). The Bucs traveled across the country, and Left LA with a win. Maybe Bruce Arians and Byron Leftwich are the QB whispers we thought they were and they got through to Jameis. He's only thrown 2 picks over the last three games.
That all great, but seriously… Sean Peyton is looking like a coach of the year winner after the first quarter of this season and the Saints are simply going to find ways to win.
The Saints have been sitting pretty in NOLA for the past 2 weeks while the Bucs are playing their second game in a row on the road. Jameis owes us some picks, we're going to see them
The Cowboys rolled into the Superdome last weak and left scratching their heads, Expect the same thing to happen to the Bucs this week.
What do you think about that Drew?
The Pick
NO – 3.5
OVER 47
Two Woofs